One in four adults experience a mental health disorder in a given year.
1.1 percent of the adult population lives with schizophrenia.
Bipolar disorder affects 5.7 million American adults.
Major depressive disorder affects 6.7 percent of adults, thus being the leading cause of disability in the United States.
Anxiety disorders, including panic disorder, obsessive-compulsive disorder (OCD), post-traumatic stress disorder (PTSD), generalized anxiety disorder and phobias, affect about 18.7 percent of adults with anxiety disorders, frequently co-occurring with depression and addiction disorders.
An estimated 5.2 million adults have co-occurring mental health and addiction disorders.
One-half of all lifetime cases of mental illness begin by age 14, three quarters by age 24.
Fewer than one-third of adults and one-half of children with a diagnosable mental disorder receive mental health services in a given year.
Individuals living with serious mental illness face an increased risk of having chronic medical conditions.
Over 50 percent of students with a mental disorder age 14 and older drop out of high school, the highest dropout rate of any disability group.
Our mission is to assist our clients as they reestablish and strengthen their lives while remaining in the comfort of their home and community.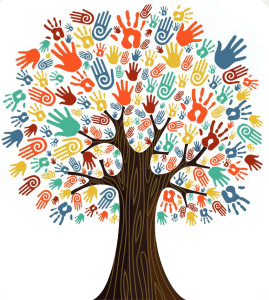 Phoenix, LLC offers quality mental health and community services to individuals with developmental disabilities,  Outpatient Services and Community Mental Health which provides the severely mentally ill with day-to-day services in the home and in the community which helps to provide stabilization, structure, skill training in areas of independent living, socialization and most importantly, hope to a group that has never experienced it before. Our Outpatient Services offers psycho-social evaluations, medication management, psychotherapy, waiver with community MH,  and much more. Phoenix, LLC which is largely recognized by Medicaid, seeks to keep individuals out of the mental health hospitals and emergency rooms, out of the jails and prison systems and from other restrictive types of services and interventions. It also provides assistance and coordination for individuals regarding their medical issues—supporting them in doctor's appointments, providing ongoing medication management and monitoring of required/requested medical protocol.
* Reference, Mental Illness: FACTS AND NUMBERS. NAMI – The National Alliance on Mental Illness.