Mental health skill building provides training provides training and support to enable individuals ages 18+ with significant psychiatric functional limitations to achieve and maintain community stability and independence in the most appropriate, least restrictive environment.
Mental Health Skill Building Services will be provided through a designated multi-disciplinary team of mental health professionals. Mental Health Skill Building Services is a team treatment approach designed to provide comprehensive, community-based support to persons with persistent mental illness.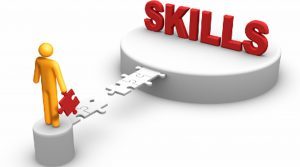 Service Eligibility Requirements:
Individuals shall meet the following criteria in order to be eligible to receive mental health skill-building services:
The individual shall have one of the following as a primary Axis I DSM diagnosis:

Schizophrenia or other psychotic disorder as set out in the DSM.
Major Depressive Disorder – Recurrent;
Bipolar I; or Bipolar II;
Any other Axis I mental health disorder that a physician has documented specific to the identified individual within the past year.

The individual shall require individualized training in acquiring basic living skills such as symptom management; adherence to psychiatric and medication treatment plans; development and appropriate use of social skills and personal support system; personal hygiene; food preparation; or money management.
Prior history of any of the following:

Psychiatric hospitalization
Residential crisis stabilization
Intensive Community Treatment (ICT) or Program of Assertive Community Treatment (PACT) services
Placement in psychiatric residential treatment facility (RTC Level C)
Temporary Detention Order (TDO)

Have a prescription for anti-psychotic, mood stabilizing or anti-depressant medication within the 12 months.