Program Goals: Community Stabilization services are direct mental health care to non-hospitalized individuals 18 years and older experiencing an acute crisis of a psychiatric nature that may jeopardize their current community and living situation. The goals are to avert hospitalization; provide normative environments with a high assurance of safety and security for crisis intervention; stabilize individuals in psychiatric crisis; and mobilize the resources of the community support system, family members, and others for ongoing maintenance, rehabilitation, and recovery.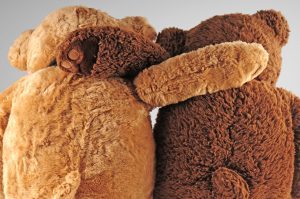 Services Provided:
– Symptom and behavior management
-Individual and group counseling
– Psychiatric assessment/treatment
-Medication evaluation/management
-Therapeutic Groups
-Referrals to more intensive levels of interventions as needed
-Crisis Prevention/Stabilization
-Assess psychiatric, educational needs and services
-Provide assistance with all admissions and pre-discharge/discharge planning.
-Provide assistance with accessing community resources of need, family support and short-term care programs.
Population Served:  The individual must be aged 18 years or older and is best served in the community. To qualify for this service, individuals must demonstrate a clinical necessity for the service arising from a condition due to an acute crisis of a psychiatric nature that puts the individual at risk of psychiatric hospitalization. Population served can also include developmental disabilities and/or Substance Abuse as a secondary diagnosis.
Individuals must meet at least two of the following criteria at the time of admission to the service:
-Experiencing difficulty in maintaining normal interpersonal relationships to such a degree that they are at risk of hospitalization or homelessness or isolation from social supports.
-Experiencing difficulty in activities of daily living (ADLs) such as maintaining personal hygiene, preparing food and maintaining adequate nutrition, or managing finances to such a degree that health or safety is jeopardized.
-Exhibiting such inappropriate behavior that immediate interventions by mental health, social services, or the judicial system are necessary.
-Exhibiting difficulty in cognitive ability (e.g., the individual is unable to recognize personal danger or recognize significantly inappropriate social behavior).
Individuals are eligible if they meet the criteria stated above. Clients and their families must agree to participate in the service/s to ensure overall success. Offered services are a collaborative approach to include client, family and other team providers.
Exclusion Criteria:
Service is neither appropriate nor reimbursed for:
MEET ONE
(1) Individuals with medical conditions which require hospital care;
(2) Individuals with a primary diagnosis of substance abuse;
(3) Individuals with psychiatric conditions which cannot be managed in the community, such as individuals who are of imminent danger to self or others.
Office hours and Emergency contact numbers:
Office hours are 8:30 am-5:00 pm Monday –Friday excluding holidays.  After office hours and/or in case of an emergency, individuals may contact our professional on call staff at 540.521.6718
Termination/discharge of services:
Services will be terminated if individuals no longer meet criteria for services. Clients in need of other services will be referred. Clients may also be discharged if issues should arise to include non-compliance, violation of program policy and procedures, lack of participation of services and/or contact.